Commercial Pest Control in South Bend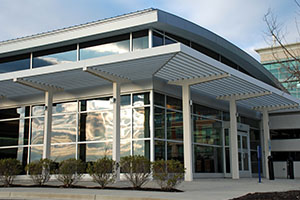 Send Pests Packing
An infestation of your business can turn away both your employees and customers. Rather than risking your company, take care of the problem quickly and easily. Whether you have discovered a few mice in your break room or a full-fledged infestation of ants, we can assist you in removing any unwanted pests from your place of business. We have years of experience in providing commercial pest control in South Bend and will work to find the ideal solution for your unique needs.
Termishield has the tools to handle even your toughest invasions. Certified pest control technicians will arrive at your workplace and alleviate the issue, no matter how severe.
Your Trusted Ally
Pests in your business are not just an annoyance, but can pose serious health problems as well. Termishield's highly-qualified pest control technicians will diagnose your pest problem, prescribe the safest and most efficient program to rid your business of the issue, and protect it from any future problems.
We understand that any interruption to your business can cause a loss in profits. Our goal is to work around your scheduling needs to try to solve the issue as quickly as possible. The sooner you can rid your business of pests, the better. Talk with us today about our proven commercial pest control methods. We look forward to assisting you!