Did you know that pest control has been around since the 1700s? Of course, back then solutions for killing and keeping pests out of homes were extremely limited and ineffective. Over the years, however, pest control as a practice, with the help of modern technology and science, has turned into real solutions to keep annoying, dangerous, and destructive pests out of homes. There are even Eco Friedly options that do away with or limit chemical-based pest control products and take a more natural approach to deal with pests. If this is something you are looking for, for your home, we have just the option for you here at Termishield.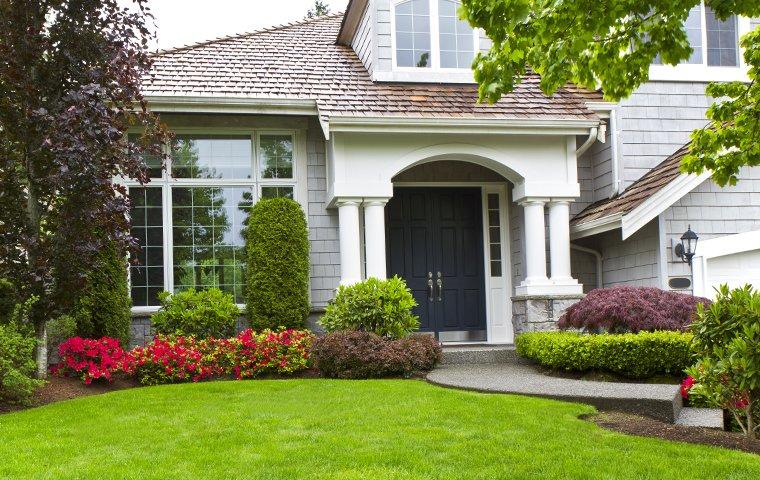 What Is Green Pest Control?
Chemicals are not the only thing that can keep pests out of homes. Here at Termishield we have studied and worked hard to find pest control solutions in Indiana that are chemical-free and safe for you, your pets, and the environment. We have found ways to use natural methods to deal with tiny home invaders: botanical solutions that provide just as much repellant for pests as chemicals do. Evaluated by the EPA to have a minimal risk to the environment, and loved by many of our customers, our green pest control is standing up to all the competitors. If you are looking for a way to save the environment while saving your home from annoying, destructive, and dangerous pests, this is the option for you. Here are just a few pests we can prevent and treat for in Indiana using this method.
Termites
Rodents
Bed Bugs
Ants
Cockroaches
Bees
Spiders
What To Expect With A Green Pest Control Visit
A Thorough Inspection and Assessment of Your Property: After you have given us a call and have scheduled an appointment to have your property treated, we will send a pest technician out your way. Upon arrival, they will perform a thorough and detailed inspection of your property to identify current pest threats as well as potential future pests.
Integrated Pest Management: In this step, your pest professional will work with you to reduce things like harborage opportunities, food sources, and moisture, all factors that draw in pests and attribute to pest problems.
Botanical Solutions: Once your pest professional has done everything they can to make your home less attractive to pests, they will apply botanical solutions in targeted locations. This creates a barrier that pests will not want to cross.
Follow Up Visits: After your initial service visit, we will schedule follow up appointments every couple of months to re-apply treatments and re-evaluate your property for any new pest threats. It is good to mention that green pest control does require more frequent treatments than typical chemical-based products. This does not, however, mean it is any less effective at keeping pests off your property.
Why Choose Termishield
At the end of the day, only one thing matters: that pests stay away from your home. Regardless of which method you choose to accomplish this, Termishield is here to help. We are ready and prepared to work hard and apply our knowledge to effectively and reliably get and keep pests out of your home. If you are looking for a green option to keep your home pest-free this new year, we have the solution for you.

Give us a call or message us today to talk to one of our friendly service representatives about getting your home the services it needs to be free of pests.