Effective Residential Pest Protection
As a homeowner, your home is your most important investment. Don't leave it at risk from harmful pests. Trust the local pest professionals here at Termishield Termite & Pest Protection to keep you, your family, and your residential property protected from our area's toughest pests.
We're In Your Neighborhood
Enter your zip code below to see special offers in your area.

Our Residential Pest Control Offerings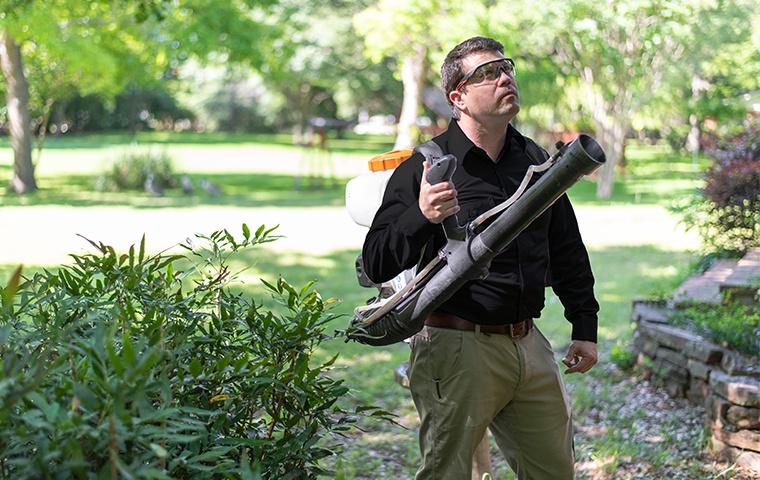 Shield Advantage
Shield Advantage is our streamlined service package designed to keep homeowners safe against invasive pests. Our Advantage plan protects your home from 24 of the most common damaging and dangerous pests including the following:
Ants
Acrobat ants, carpenter ants, citronella ants, odorous house ants, and pavement ants
Cockroaches
American cockroaches and wood cockroaches
Crickets
Camel crickets, field crickets, and mole crickets
Occasional Invaders
Boxelder bugs, centipedes, earwigs, firebrats, millipedes, pill bugs, silverfish, and sow bugs
Rodents
House mice and Norway rats
Spiders
Cellar spiders, house spiders, jumping spiders, and wolf spiders
Shield Premier
Covering 50 pests, Shield Premier service offers homeowners added protection against the insects that seek to get inside. In addition to treating all the pests covered in our Advantage package, this service package also includes specialty services, such as exterior rodent prevention and one-time mosquito treatment, to help homes already suffering a pest infestation. Shield Premier service provides effective protection against rodents, cockroaches, stinging insects, and other harmful home invaders.
Our Premier service plan covers all of the 24 pests listed in our Advantage plan, as well as the following:
Ants
Pharaoh ants
Cockroaches
Brown-banded cockroaches, German cockroaches, and Oriental cockroaches
Fleas
Cat fleas and dog fleas
Flies
Drain flies, fruit flies, phorid flies
Occasional Invaders
Asian beetles (lady bugs), clover mites, springtails, and stink bugs
Pantry Pests
Drugstore beetles, grain beetles, Indian meal moths, and rice weevils
Rodents
Deer mice and roof rats
Spiders
Brown recluse spiders and crab spiders
Stinging Insects
Baldfaced hornets, bumble bees, carpenter bees, paper wasps, and yellowjackets
Shield Premier Plus
Termishield's most comprehensive plan, our Premier Plus plan offers protection against 50 common pests – plus termites! Termites are responsible for millions of dollars in home repairs every year, but Premier Plus provides everything you will need to keep your most important investment protected from these and other pests.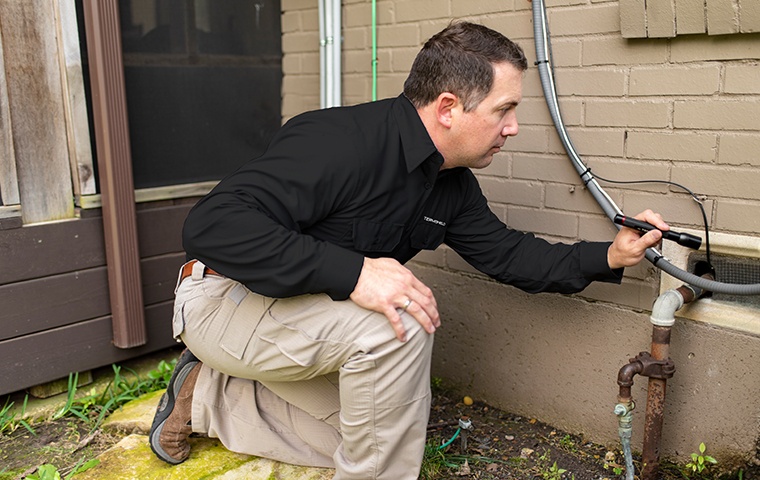 Inspection
At the beginning of each treatment, your service professional will conduct a thorough visual inspection of interior and exterior home and surrounding property. During this inspection, he or she will determine the pest status of your home and what actions need to be taken to get your home back to pest-free.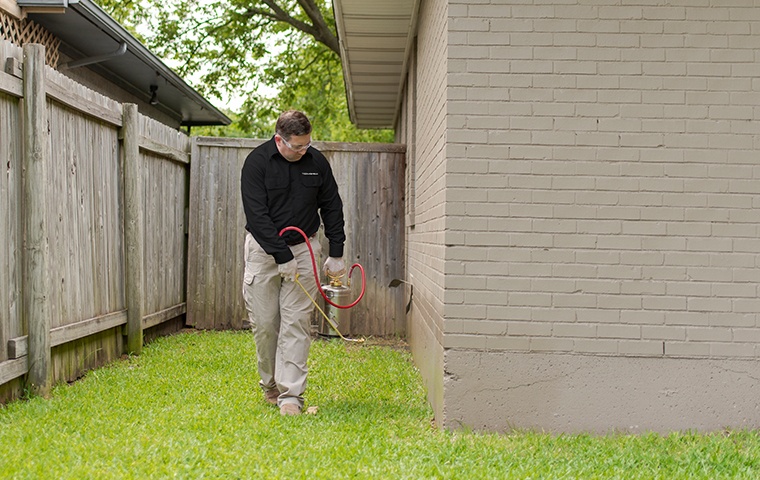 Treatments
After a thorough inspection, your service professional will administer the appropriate Shield Protection for your home to eliminate existing pest problems and prevent them in the future. During this service, he or she will perform interior treatments and preventative exterior treatments before addressing any site-specific issues identified during the initial inspection.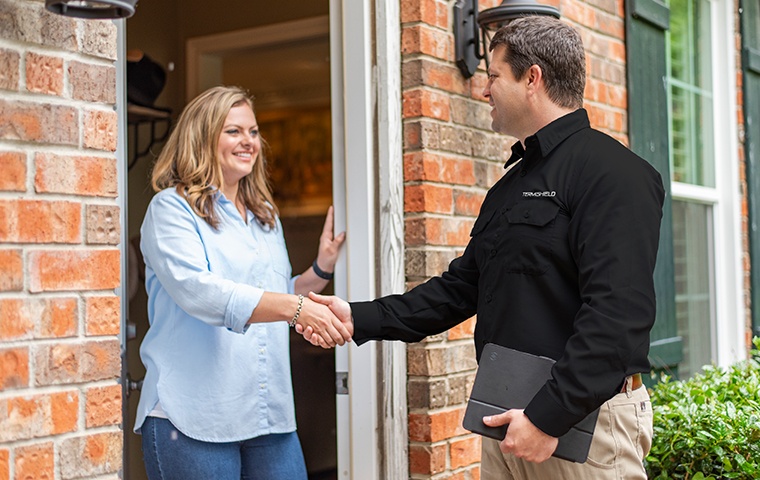 Follow Up
We will make quarterly return visits to your home, perform a 22-point inspection, and provide documentation of services so that you know what's happening in your home. Treatments focus on the exterior of the house to keep pests out; if there is an interior pest problem, the technician will perform necessary treatment.
Our Green Choice Pest Control Plan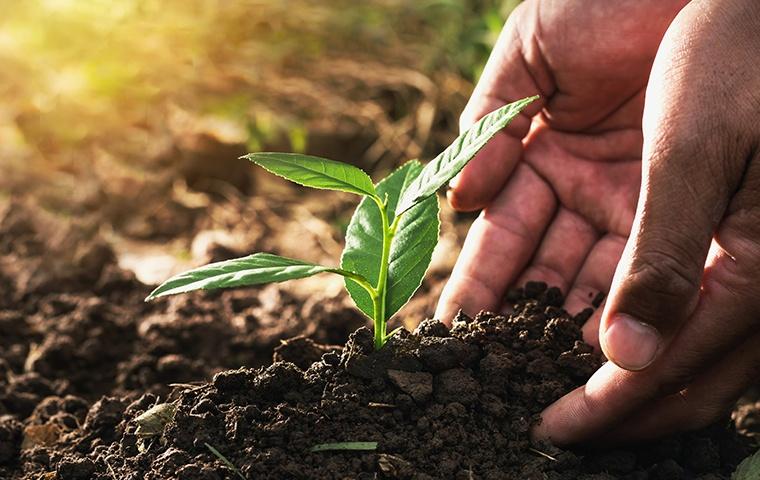 The team at Termishield is fiercely devoted to providing pest control solutions that are both safe for homes and for the environment around them, which is why we created our Green Choice option. Termishield uses botanical-based natural treatments with minimum risk factors as defined by the EPA. Our incredibly effective pest control services are tough on pests but harmless to the families they protect.
Keep Your Home Protected With Termishield
Don't let pests interfere with your quality of life or the security of your home. Our highly-trained team can treat any pest problems you may be facing and keep you protected for the future. Trust Termishield for a pest-free home – guaranteed!
To request your free inspection and get started with pest control services for your home, contact Termishield today!
Request Your Free Inspection
Complete the form below to schedule your no obligation inspection.
Recent Blog Articles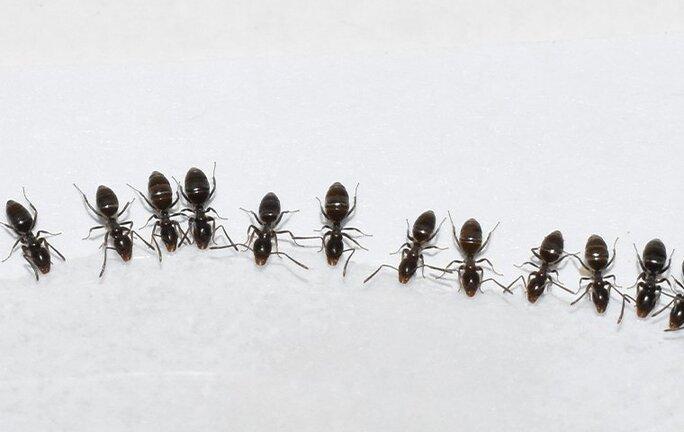 May 14, 2021
Ants are common household pests that form large colonies and work together to detect sources of food.... Read More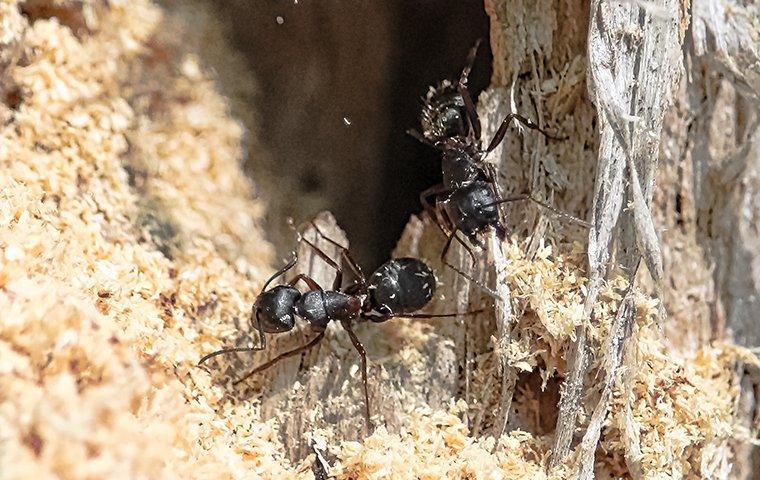 April 15, 2021
Both termites and carpenter ants can do serious damage to your property. Learn how to identify their populations and act properly to prevent and eliminate them.... Read More