The last thing anyone wants to imagine is sleeping with bugs feeding on your blood! A bed bug problem is nothing to be embarrassed about; an infestation can happen to anyone. Bed bugs will go anywhere they can feed on people.
South Bend pest control companies receive many calls for these pests, primarily because it is difficult to eliminate them on your own. We can help you find bed bug control techniques for your home that will fully eradicate your problem.
Read on to learn some early bed bug signs to watch out for because the earlier you spot these pests, the easier it is to deal with them. Working with a company familiar with bed bug control in South Bend is the only surefire way to get rid of bed bugs.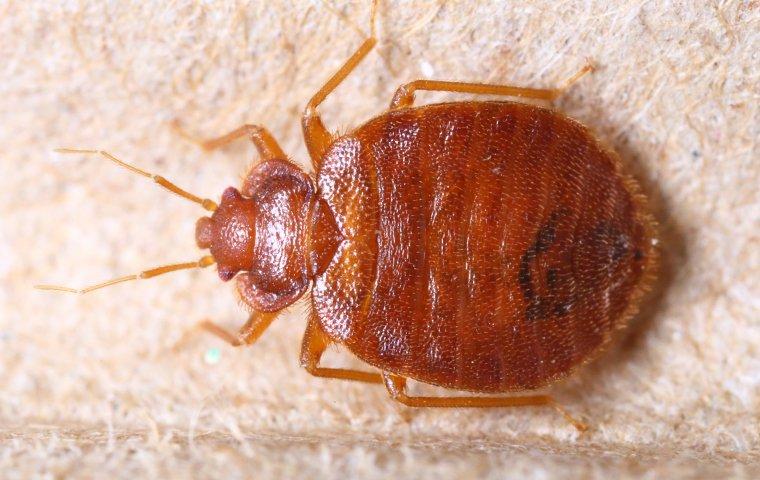 Early Warning Signs Of Bed Bugs
The following are a few early bed bug signs to look for:
Bed bug bites are usually the first and most obvious sign. They appear as small red bumps, often in a cluster or line. Some people may also find a rash if they have an allergic reaction.
Finding brown fecal spots or red blood smears on sheets and pillowcases may indicate bed bugs.
With a large bed bug infestation, you may notice a musty odor in your home.
Seeing an actual bed bug is the clearest sign of all. Bed bugs are mahogany colored when unfed and about the size of an apple seed; after feeding, they appear swollen and reddish brown.
At the first sign of bed bugs, contacting a company familiar with bed bug pest control near you is critical.
A Bed Bug Infestation Only Gets Worse With Time
Bed bugs aren't a problem you can ignore and hope will go away on their own. Some bed bug control techniques for your home may help in the short term, like frequent vacuuming and washing bed linens on the hottest setting possible. These methods can help to reduce bed bug bites but are only a temporary stopgap.
Bed bug infestations only worsen over time, partly because of their life cycle. They take less than ten minutes to feed, then hide out for several days to digest, mate, and lay their eggs. The eggs then quickly mature, and the cycle continues, becoming a more significant infestation every time.
It's Very Difficult To Get Rid Of A Bed Bug Infestation On Your Own
If you know anyone that has had an infestation, they have probably already told you it is challenging to get rid of bed bugs on your own. Do-it-yourself bed bug treatments are often ineffective because they don't treat the entire life cycle, leaving the eggs and nymphs behind to mature.
Over-the-counter pest control to kill bed bugs is often a waste of time, energy, and money. Bed bug infestations reproduce so rapidly, with female bed bugs laying hundreds of eggs over their lifetime, it can feel like a never-ending battle. These pests have a bad habit of reappearing without professional bed bug pest control.
The Best Way To Get Rid Of Bed Bugs And Keep Them Out
The best, and often the only way to get rid of bed bugs is to work with a company familiar with bed bug pest control near you. When searching for the best bed bug control in South Bend, look no further than Termishield Termite & Pest Protection. Our expert technicians use state-of-the-art pest control to kill bed bugs completely, down to the last bed bug. Contact us today to request your free inspection.