Who doesn't hate having tiny bugs crawling over them late at night? Bed bugs are some of the world's creepiest pests, and finding them inside your home can leave you asking many questions. How did they get inside? What do they want? Is there any way to get them out? We are answering these questions today and giving information that can help you avoid bed bug problems in your Mishawaka home.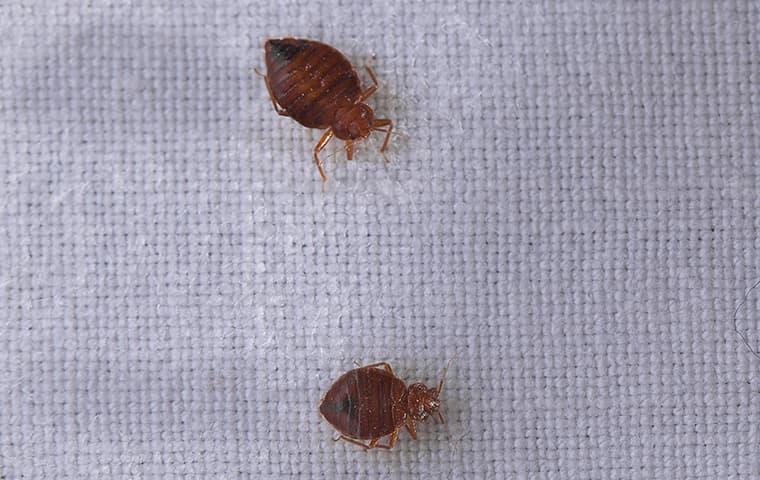 How You Can Spot Bed Bugs In Your Home
Before we talk about how you can avoid bed bugs here in Mishawaka, let's make sure you do not already have an existing problem. To inspect your home for bed bugs, follow these steps:
1. Inspect blankets and bed linens for blood stains and tiny dots of reddish-black fecal matter.
2. Remove all covers off your bed.
3. At arm's length, lift your mattress and check the seams for bed bugs, or blood stains and fecal matter.
4. Do the same for your boxspring. Check inside it if possible.
5. Do a sweep of your room, checking baseboards, cracks, light switches, and other areas bed bugs might be hiding for dots of fecal matter.
6. Check cracks and crevices around your room for tiny see-through egg sacks.
If you do not spot anything in your search but have noticed mysterious lines or clusters of bites on your skin in the morning, there is a chance bed bugs are around but just hiding out of sight. To find out for certain if you have a bed bug infestation, reach out to us here at Termishield, we can take a look and find out if bed bugs are lurking around your Mishawaka home.
Why Bed Bugs Are A Huge Problem
Did you know that around 50 years ago bed bugs weren't a problem at all? Due to a pest control product called DDT that was widely used throughout homes in America at the time, bed bugs all but went extinct in the US. Of course, it was too good to be true. DDT was deemed unsafe for human use and banned in 1972. It was at this point that bed bug problems began to rise. It took them a while to reemerge, and longer to grow in populations; now, in 2019, bed bugs are everywhere. It seems homeowners can't do anything or go anywhere without there being a threat of bed bugs. Luckily, there is a way for you to avoid these blood-sucking creatures while out and about.
How To Avoid Bed Bugs
Bed bugs are hitchhiking pests that require our assistance to get from place to place. Now that you know how to search for bed bugs, use your new skills to check for bed bugs when traveling or sleeping outside of your home. Investigate hotel rooms and bedrooms you plan on sleeping in. Inspect used furniture before bringing it home with you. Teach your family and friends how to check their homes for bed bugs so that they don't bring bed bugs over when they visit.
In addition to these suggestions, here are a few other great tips we recommend doing to prevent bed bugs.
Store used clothing inside a sealed plastic bag before coming home from being out.

Wash used clothing in the washer in hot water and dry immediately after getting home.

Do not leave luggage, bags, or other items on the floor in public places for more than 15 minutes.
Bed bugs can be anywhere; the more you keep your eye out for them, the more likely you will be to catch them before they can get inside.
How To Get Rid Of Bed Bugs In Your Home
If bed bugs manage to get past your defenses and into your Mishawaka home, it is time to get the professionals involved. At Termishield, we specialize in treating homes for bed bug infestations. If you have a pest need, we have the best solution. Give us a call today to get your home back to being bed bug-free and you back to getting the sleep you deserve.