Professional Pest Control Services In Edwardsburg, Michigan
Edwardsburg, Michigan has warm summers, freezing winters, and year-round precipitation. The close proximity to Lake Michigan gives the village humid, moisture-rich conditions that are very conducive to pest activity. Many pest intruders find their way into homes in search of food, water, shelter, and a place to settle down and grow their populations.

Obviously, no one wants to deal with the potential dangers of pest infestation. Any kind of pest activity is unpleasant to discover. But Termishield is with you every step of the way. Termishield is a Top Rated Local® Service that offers the best residential and commercial pest control across the South Bend and the surrounding areas. From bed bugs to termites and all the unwanted critters in between, we are experienced in eliminating all types of infestations to protect your property all year long. We are a family-owned and operated company, and we're proud to offer both traditional and green treatment methods to fit your needs, whatever they may be.
Residential Pest Control In Edwardsburg, MI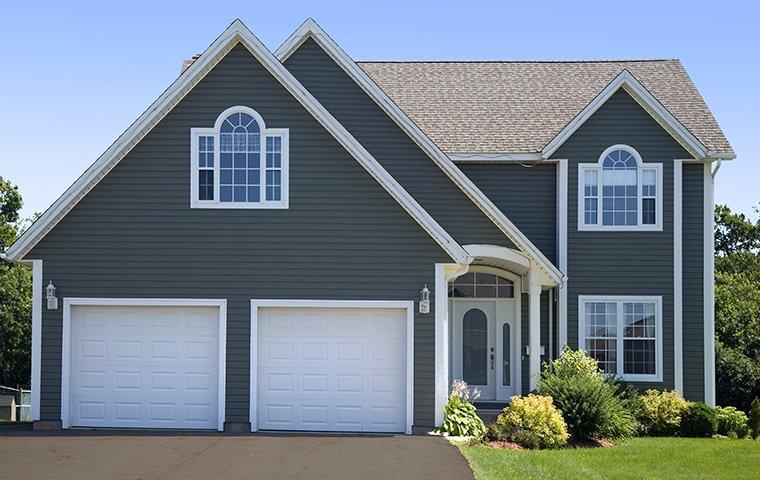 Owning a home in the lovely community of Edwardsburg is a huge accomplishment, but it comes with a long list of concerns that can become overwhelming if not dealt with in an efficient and organized manner. That's where we come in. The expert team at Termishield does all the worrying about pest activity so that you can enjoy the house you've worked so hard for.

We utilize state-of-the-art pest control technologies that honor our desire to be an environmentally conscious company. We prioritize the use of eco-friendly, non-harmful pest solutions that give you the pest-free results you need. We cover a variety of common area pests such as rodents, bed bugs, termites, mosquitoes, ants, spiders, and many others.

If you're in the process of purchasing a house, we offer comprehensive real estate inspections that provide a full diagnostic assessment of the conditions of the house. We identify any and all pest activity, any structural damage caused by pests, and any aspects of the property that are conducive to infestation. Call us today to discuss your residential pest needs, we've got your back.
Commercial Pest Control In Edwardsburg, MI
Our experienced team of licensed pest professionals is proud to protect local businesses from the harmful consequences of pest infestations. Your company is a reflection on you, and that means the presence of pests is absolutely unacceptable.

Our commercial real estate services cover a range of businesses including but not limited to restaurants, warehouses, storage facilities, office buildings, manufacturing companies, healthcare facilities, and property management agencies. We offer different service plans that can be customized to suit the needs of your business. Some of these services are:
Mosquito control

Fly control

Rodent exclusion

Interior and exterior treatment

Perimeter treatment

Drain cleaning
Our maintenance plans are available on a weekly, bi-monthly, or monthly basis, and we work with you and your schedule to find a time and a treatment method that works for you. Contact us today and one of our certified technicians will give you an estimate for the necessary services to fix your pest situation.
Who Else In Edwardsburg, MI Wants To Avoid Bed Bugs?
No one wants to discover bed bug activity in their home or business. It's expensive, it's destructive, and it's a massive headache. Besides homeowners, businesses need to be wary of bed bug activity.

Bed bugs can be especially threatening to commercial facilities that experience a large influx of people going in and out of the property. For example, healthcare facilities, nursing homes, and hotels that use a lot of linens and bedding and gowns, etc. Combined with the number of people the facility sees every day, this is the perfect recipe for bed bug activity.

Our bed bug control services are effective in protecting your commercial facility from infestation. We do a thorough inspection and follow up with appropriate treatments. Call us today to keep those sneaky bed bugs away.
Guide To Protecting Your Edwardsburg, MI Property From Termite Damage
The most important thing you can do to prevent termite damage is to be proactive. This means implementing a number of preventative measures in and around your home or business. Review the following list of protection methods to spare your Edwardsburg property from the absolute nightmare that is termite infestation:
Repair loose mortar.

Install weather stripping around all your windows and doors.

Remove any rotting or damaged wood.

Keep wood away from the perimeter of your house.

Thoroughly check all wood before bringing it into your home.

Reduce moisture around the entire property.
The most reliable way, however, to protect your property from the dangers of termite damage is to schedule regular maintenance visits from a professional pest control company. We offer complete termite control that guarantees total protection of your home or business. If you suspect any termite activity or you just want to be proactive and have a plan set in place, give us a call. We're happy to walk you through our service offerings to come up with a solution that's right for you.
Request Your Free Inspection
Complete the form below to schedule your no obligation inspection.