Protection Against Termites For Homes & Businesses
Termites are disastrous pests inside the homes and businesses they infest, causing millions of damage every year with their constant tunneling. Once a termite infestation gets underway, it will only grow worse with time, weakening foundations and support structures and putting the overall structure in jeopardy. Termishield has years of experience in keeping homes termite-free. Whether you know your home has an infestation or you fear it might, don't hesitate to contact us for a free inspection!
Our Termite Control Process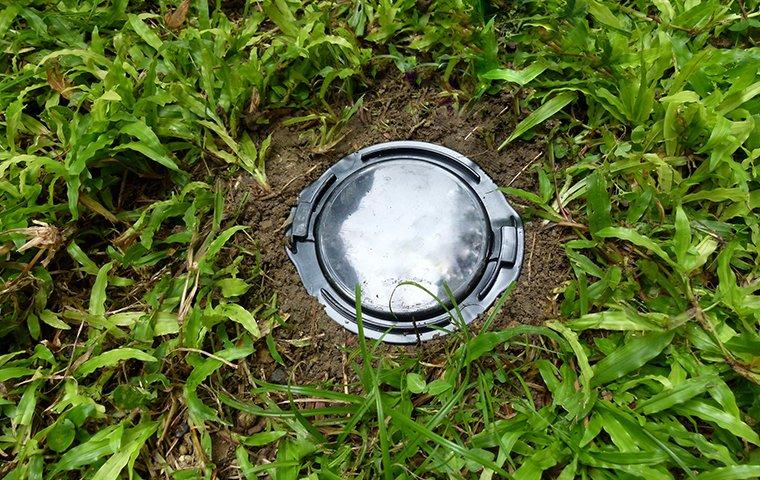 Initial Inspection
After contacting us for an inspection, a technician well-versed in termites, termite behavior, and termite extermination will conduct a thorough search of the property to locate active termite colonies, where they've left damage, and conducive conditions that could be attracting them.
The technician will record their findings as they inspect the interior and exterior of the structure. Afterwards, they will draw a diagram of the property to illustrate what they found termite activity. Lastly, the technician will work with you to discuss your treatment options and provide a quote for service.
Treatment
Termishield uses both termite baiting systems and liquid termite treatments. These baits and liquids work by targeting the termites at their source: the queen. By infecting the queen, she then spreads the termiticide so that it can eliminate the entire colony while preventing new termite activity from occurring.
Treatment Methods
Trelona® Advance Termite Baiting System: The Trelona® Advance Termite Baiting System is an excellent tool for forming a defensive perimeter around your home against termites. Your home will be inspected and termite bait stations will be placed strategically around the perimeter of your home. When termites encounter the bait stations, they take the bait back home with them where it can quickly spread and eliminate the entire colony.
Termidor® HE: Termidor® HE is lethal but undetectable to termites, and spreads quickly through contact. Once applied to the foundation and surrounding soil, foraging termites come into contact with Termidor® while moving through treated areas. Termidor® HE is then transferred to other termites through contact, allowing it to quickly spread throughout the entire colony. With every termite soon affected, the entire colony is eliminated at once.
Warranty
Termishield offers termite warranties for both types of termite treatments we offer:
1. Trelona® Advanced Baiting System includes a re-treatment service guarantee. You must agree to have a quarterly inspection to maintain the warranty. We also offer annual renewal for the lifetime of the structure as long as annual inspection is performed and fee is paid. This warranty can be transferred should the property sell.
2. Termidor® includes a one-year $250,000 termite re-treatment and damage warranty. This is renewable after inspection and can be transferred should the property sell.
Quality Termite Protection – Guaranteed!
Whether it's your home or business, don't leave the structural fortitude of your property at risk. The team of licensed pest professionals at Termishield know all the warning signs of termite activity, and will confidently handle any termite problem. If you're concerned about termites, contact us today to request a free termite inspection!
Request Your Free Inspection
Complete the form below to schedule your no obligation inspection.